About This Game
In GROUND BRANCH, you will play as the elite paramilitary arm of the CIA's Special Activities Center/Special Operations Group (SAC/SOG) and lead other special operations forces through challenging deniable ops all over the globe. With deliberate, calculated and unforgiving gameplay, GROUND BRANCH aims to be the true rebirth of the tactical realism genre of the late '90s and early 2000s. Powered by Epic's Unreal Engine 4, GB puts the "tactical" back in "tactical shooter"—no compromises.
REFUND AND DELIVERY POLICY
Your service will be delivered instantly using out automated setup.  If you decide for some reason that you are not happy we will give you a 24 hour cooling off period in which you can request a refund.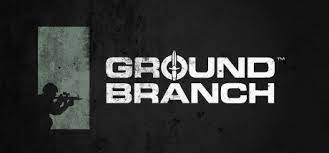 Ground Branch Game Server Hosting
INSTANT SETUP  MOD MANAGER  ALL MAPS SUPPORTED   DDOS PROTECTION   OFFSITE BACKUPS  WORLDWIDE COVERAGE 
Instant Setup
Ground Branch server hosting from only £4.00
About Our Service
All of our Ground Branch servers are run on the very best Intel i7/i9 processors and Dell E3/E5 servers with 1gb connections and SSD / NvME drives making our servers some of the best in the world.
We also offer a wide range of payment options including Public Pay, which allows you to spread the cost of your game hosting with your clan simply by sharing a link on your site!
We provide services in the United States, Europe, and Australia.
Easily switch and manage your maps and mods with our command line editor, console access for rcon commands via our gamecp and full FTP access and years of experience.
We've got the knowledge, and use enterprise level hardware to ensure your server runs smoothly.

AN EASY TO USE CONTROL PANEL