Now includes Livonia DLC, and Enoch Mission by default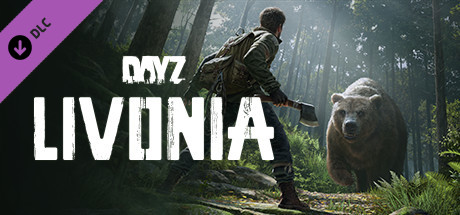 Dayz Standalone Stable Server Hosting (Official Authorised Host)
The Official DayZ Standalone server hosting company, GamingDeluxe.co.uk. We pride ourselves on supplying the highest quality servers, we host most of the worlds most active and highly ranked DayZ servers due to our low latency data center infrastructure.
Easily backup and restore your persistence files using our control panel whenever you want, also this can be restored on a schedule at a time and date that suits your community. Customise restart frequency and messages using Battleye Extended Controls BEC installed by default alongside our game panel scheduler, or when running a private shard (master shard)
Currently only MOD support is allowed on Steam Public servers with private local shards
Open a support ticket to request a free bolt on of one of our in-house replacement for BEC called PRMS which can send timed messages and also has Whitelisting system for your servers. An intuitive config parser to easily create a unique feel for your server with all the available features allowed by the developer's which include server names and passwords and server in-game timezones with persistent time being switchable, and third person + crosshair views availability. You also get file access to the server kill logs via our file manager to help administrate the way you feel. Keep track of your servers community with our activity and stats interface to see how much traffic your server is pulling, And rest assured we do not overload our Dayz servers onto machines and they get full access to all system resources they need to provide you with the best experience for Dayz that your community deserves.
Some features may vary depending on shard type (public/private). We provide services in the United States, Europe, and Australia.
All of our DayZ Standalone server rentals are run on our high end Dell Servers, using E5 processors and 1gb connections. Our servers all feature blazing fast SSD + NvME drives for ultra quick restarts, making our DayZ Standalone servers some of the best and most capable in the world.
Our automated system ensures all servers will be set up instantly, and you'll receive your login details within just 20 minutes, so you can start playing as soon as possible! You can pay for your servers using our clan pay option and all come with a free mumble server and 1gb of web hosting.
GamingDeluxe offer Private and Public shards, you can also connect multiple private shards so your gear is available across multiple servers. If you want to be able to lock your server please ensure you order a private shard as you can't do this with public shards. Please only order a Slave shard if you have an existing master shard as a slave shard will not function with out one.
GamingDeluxe have been hosting Game Servers for 14 years now so we know what you require from a game provider. We are gamers ourselves and your custom is valuable to us, so we aim to reply to your support ticket within 10 minutes, but usually less!
Trust us to make your DayZ Standalone server one of the best in the world. Order yours now!

Dayz Standalone Server Hosting Official Provider
OFFICIAL PROVIDER     INSTANT SETUP     ALL MAPS SUPPORTED    DDOS PROTECTION     OFFSITE BACKUPS    WORLDWIDE COVERAGE    MOD SUPPORT   STEAMWORKSHOP INSTALLER    BEC or PRMS (managed restarts + messages + whitelisting + reserved slots) upon request     AUTOMATIC MOD UPDATER  
Instant Setup
Dayz Standalone Server Hosting from only £9.90
REFUND AND DELIVERY POLICY
Your service will be delivered instantly using our automated setup.  If you decide for some reason that you are not happy we will give you a 24 hour cooling off period in which you can request a refund.
Here's our top tip for DayZ: If you're bleeding but don't have any bandages remove your shirt, right click it and tear of a rag- to use as a bandage (doesn't work if your shirt is wet).

AN EASY TO USE CONTROL PANEL