About This Game
Race against a field of AI cars, or in multi-player mode against others. rFactor 2 supports a full day-night cycle as well as dynamically varying weather conditions such as rain which dynamically builds into puddles. Tracks feature "real-road" technology that changes the grip as more cars drive on it. You can run full 24 hour endurance events and in multi-player mode, driver swaps are also supported. Everything can be customized by the community, including adding new tracks and cars, and a wealth of add-ons are available on-line.Working with several partners, rFactor 2 has been used in hundreds of esport championships all over the world – in particular McLaren's World's Fastest Gamer and Formula E.
REFUND AND DELIVERY POLICY
Your service will be delivered instantly using out automated setup.  If you decide for some reason that you are not happy we will give you a 24 hour cooling off period in which you can request a refund.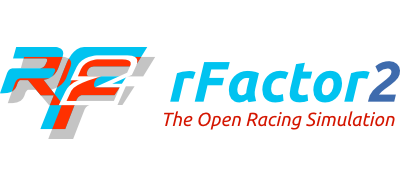 INSTANT SETUP  MOD MANAGER  ALL MAPS SUPPORTED   DDOS PROTECTION   OFFSITE BACKUPS  WORLDWIDE COVERAGE  STEAM WORKSHOP  
Coming Soon
rFactor 2 server hosting from only £TBA
About Our Service
All of our rFactor 2 servers are run on the very best Intel i7/i9 processors and Dell E3/E5 servers with 1gb connections and SSD / NvME drives making our servers some of the best in the world.
We also offer a wide range of payment options including Public Pay, which allows you to spread the cost of your game hosting with your clan simply by sharing a link on your site!
We provide services in the United States, Europe, and Australia.
Easily switch and manage your maps and mods with our command line editor, console access for rcon commands via our gamecp and full FTP access and years of experience.
We've got the knowledge, and use enterprise level hardware to ensure your server runs smoothly.

AN EASY TO USE CONTROL PANEL