Discounts of up to 10% Recurring or more are available for ordering multiple servers, please enquire via live chat if online or via a Support Ticket.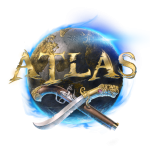 INSTANT SETUP  MOD MANAGER  ALL MAPS SUPPORTED   DDOS PROTECTION    OFFSITE BACKUPS    WORLDWIDE COVERAGE  STEAM WORKSHOP   CLUSTERED SERVERS   SLAVE AND MASTER SYSTEM  
ORDER A MASTER
You will need a master server, then add as many slaves as you want to create the map size you require. Our support will help you. 
ORDER A SLAVE
Order a slave to go with your master, you can order as many as you want and cluster them all into a big server.

AN EASY TO USE CONTROL PANEL