About This Game
Valheim - exploring a huge fantasy world inspired by norse mythology and viking culture. You start your adventure at the relatively peaceful center of Valheim. The further from the center you travel, the more challenging the world becomes. But you will also find more valuable materials that you can use to craft deadlier weapons and sturdier armor. You will also build your own viking strongholds and outposts all over the world. Eventually you will build a mighty longship and sail the great oceans in search of exotic lands … but be wary of sailing too far...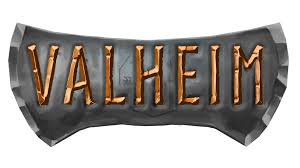 INSTANT SETUP  MOD MANAGER  ALL MAPS SUPPORTED   DDOS PROTECTION   OFFSITE BACKUPS  WORLDWIDE COVERAGE  
Coming Soon
Valheim server hosting from only £TBA
REFUND AND DELIVERY POLICY
Your service will be delivered instantly using out automated setup.  If you decide for some reason that you are not happy we will give you a 24 hour cooling off period in which you can request a refund.

AN EASY TO USE CONTROL PANEL